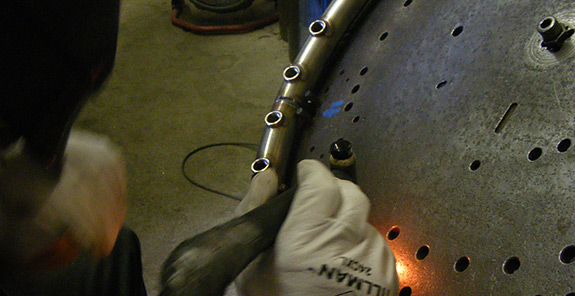 For all of your machining, tooling, welding and milling needs, make Gladwin Machine your first and only resource for products of superior quality, regardless of the size and scope of the project at hand. Thanks to our tremendously experienced in-house staff, our numerous machining resources and our expertise in providing specialized projects, we're ready to meet your every need to a level of unparalleled quality. Take a look at some of the areas we're proud to offer top-notch services:
CNC Milling
Thanks to our in-house CNC Milling Lathes in Michigan, we have the ability to do numerous CNC turning jobs to varying degrees of intricacy. Our experience spans the gamut of projects and industries—we're prepared to handle virtually any CNC turning variation, including:
Tapering
Spherical generation
Hard turning
Facing
Parting
Grooving
Boring
Drilling
Knurling
Reaming
Threading
Polygonal turning
CNC Turning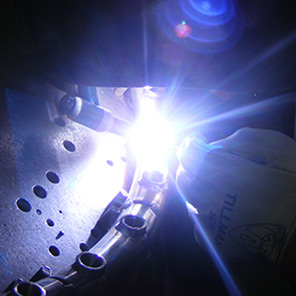 We're equipped to work with plastics, stainless steels, tool steel and regular steel, as well as exotic materials such as Hastelloy and Inconel when it comes to CNC turning. If you require CNC turning services for your custom application or to improve the functionality of an existing application, make us your first and foremost source for service.
Welding
Welding is one of our specialties at Gladwin Machine and we have nearly 50 years of experience when it comes to both TIG and Heliarc welding. We can weld for repairs as well as custom fabrications and place an emphasis on providing nothing short of perfection in all of the welding jobs we're tasked with. Our experience spans a variety of industries and applications, giving us much-needed experience when it comes to dealing with turnkey projects and custom-tailored solutions.
CNC Machining
At Gladwin Machine, CNC machining is at the core of our business and we're proud to offer the full scope of CNC machining capabilities in-house. We're able to custom-cut and machine numerous different styles of unique parts and have experience in helping our customers prototype and fabricate designs for turnkey applications. And, thanks to our penchant for using only top quality CNC machining brand names—including Mazak, Hurco Mills and Okuma Howa—you can be certain that the finished product you receive in nothing short of superb on all levels.
For more information about our numerous machining, tooling, welding and milling capabilities, don't hesitate to contact us today at 989-426-8753.